According to a poll carried out in 2013 by Harris, 42% of Americans believe in ghosts.
Movies and books on the paranormal are consistently produced.
There is clearly an interest in the topic, but are there really jobs like we see in the movie "Ghostbusters?"
Ghostbusters
The movie "ghostbusters" was written by Dan Ackroyd and Harold Ramis and is a comedy about a trio of "parapsychologists" who start a ghost-catching service in New York.
The movie was released in 1984 and became deeply embedded in popular culture.
Certain catchphrases from the movie like "Who ya gonna call?" became entrenched in popular culture.
Even the theme song, performed by Ray Parker Jnr, was a number one hit.
The movie spawned a sequel (Ghostbusters 2, 1989) and a host of TV shows inspired by the movie.
There is a second sequel, "Ghostbusters Afterlife," scheduled for release in 2021.
The Ghostbusters movie is said to have also inspired the 1997 movie "Men in Black."
The movie has been referenced in several other productions and continues to pop up in the media.
What the Movie Ghostbusters did was to suggest a career as a Paranormal Investigator for the first time and we discuss the career in this article.
What Do Paranormal Investigators Really Do?
So what Paranormal Investigators do? Real Paranormal Investigators research and document occurrences which may or may not be supernatural. These events are sometimes called "paranormal or supernatural phenomena."
>> Check No. #1 Software For Paranormal Investigators! <<
These events may occur in homes, businesses, or historical places.
The bulk of the income of a Paranormal Investigator is typically from writing articles, books, and teaching.
Qualifications For Paranormal investigators
The Paranormal Investigator's role is not recognized in the same way as most other research jobs.
Consequently, training and qualifications are not commonly available.
It really is such a specialized field that demand does not exist at sufficient levels.
However, there are some recognized courses on paranormal-related universities in the UK and USA that you may wish to investigate.
UK:
The University of the West of England, Bristol
The University of Edinburgh. (Ph.D. program in Parapsychology)
The University of Derby (second-year module)
The University of Hertfordshire (Ph.D. program in Parapsychology)
The University of Greenwich (BSc.)
USA:
Saybrook University, California
The University of West Georgia
Atlantic University, Virginia
You may also find several rather dubious courses online from non-accredited organizations.
Level 2: Parapsychology Certificate of Achievement
If you are unable to undertake a full degree program and/or Ph.D. course in Parapsychology, there is a well-established British Online Education.
The organization called "LearnDirect" which offers a certificate course in Parapsychology which is equivalent to a level two course.
The course can be studied from anywhere worldwide.
It is not an accredited course but is accepted as evidence of prior learning by most British Universities and some in the USA (talk to LearnDirect about this).
Since Paranormal Investigator is not a regulated profession, there is no requirement to hold an accredited qualification, to have sufficient knowledge to do the job.
The LearnDirect course is particularly suited to this and has the convenience of being an online course and can be completed anywhere, while you continue with your present job.
Unlike other online courses, LearnDirect is a well-established and genuine educational organization with a wide variety of subjects on offer.
If paying cash, the total course fee is £483.99, but they offer a 40% discount at the time of writing, making the fee £290.39.
They also offer payment plans (£9.99 deposit and 10 monthly payments of £28.04, making the total price with 40% off £290.39).
What Do Paranormal Investigators Earn?
Aspiring Paranormal Investigators would have to create their own business in most cases, as the number of paid vacancies in this field is minimal.
Many people offer to investigate occurrences free (or for expenses only) that a fully professional Paranormal Investigator is unlikely to be consulted.
I searched the Internet to try and find examples of salaries on offer and was met with many comments that all had the same messages:
There is no such job as a Paranormal Investigator, so there is no salary.
I have never charged anything for my services, not once
Decent Paranormal Investigators will NEVER charge for their services.
Only in distant jobs would I ask for a contribution to accommodation or gas, but otherwise NEVER.
The reality is that if you are looking to make money as a Paranormal Investigator, you will not make it from fees charged to individual clients.
There are just too many enthusiasts out there who do it for free.
However, a business model might be to do the work for free, write about it, sell the articles, create a YouTube channel, and make money from adverts.
Write Books, write and sell ebooks on Amazon Kindle, but you are very unlikely to earn enough to live on.
At best, Paranormal Investigating is going to be a part-time occupation.
Frequently, paranormal investigators receive no pay for an investigation, but these days, the owner of famously haunted buildings will charge the investigators a fee to allow them to investigate.
One of the most famous haunted sites, from the movie "The Conjuring," has now been turned into a bed and breakfast/haunted house experience, and to stay there and investigate, they will charge you $125 a night.
I did find ONE vacancy for a Paranormal Investigator after searching the Internet.
In reality, it was a tour guide to take groups of people around "haunted" locations on Friday and Saturday nights.
They call the position "Paranormal Investigator," and the fee was $40-$50 for four hours when required.
Software For Paranormal Investigators
Every Paranormal Investigator will need to track the investigations, keep track of findings, or provide professional reports to clients.
There is this software that will help you to manage your investigations in a very effective way.
Using this software will allow you to track your equipment, investigations, evidence, and findings.
I highly recommend you to check it as it really will make things easier for you!
Equipment for Paranormal Investigation
Even though you are unlikely to make much (if any) money with investigations, you may still want to go ahead and try to use your investigations for books or YouTube.
If so, you will need certain items of the kit.
Here are a few of the key items.
Infrared Thermometer
Many investigators use the room temperature to establish if paranormal activity is taking place.
Find one on Amazon for $27,99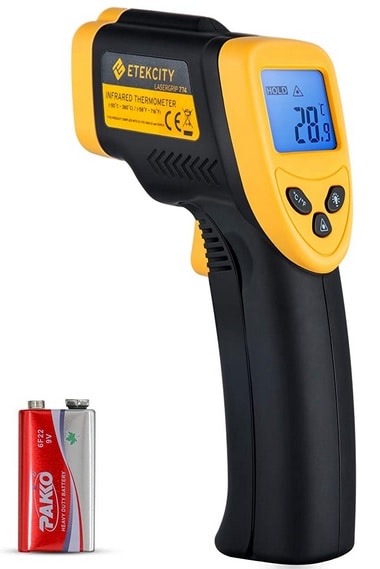 Digital Voice Recorder
Making notes in the dark can be a challenge.
Often investigators will use a digital voice recorder for their notes or capture voices of the ghosts.

You can buy one on Amazon for $36.99

EMF Sensor
An Electromagnetic Field Detector.
When investigating a house, a high concentration of electromagnetic radiation can suggest a paranormal activity when there is no obvious reason.
Available on Amazon for $29.97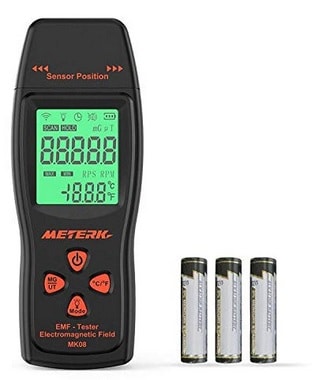 Camera With Night Capability
Record what is happening in the dark with this night vision camera.
Available from Amazon for as little as $129.99.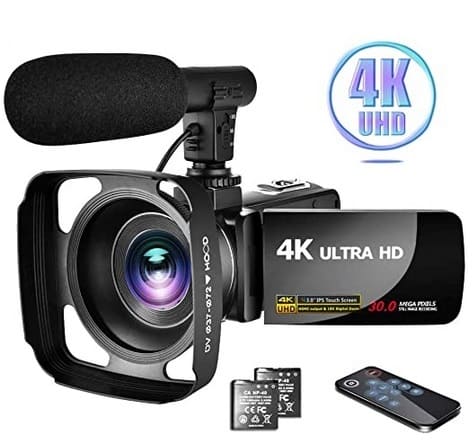 Most Famous Paranormal Investigators
Let's take a closer look at some famous paranormal investigators and why they become famous.
J.B. Rhine
J.B.Rhine was born in 1895 and lived until the age of 84.
He is seen as the founder of Parapsychology and was the founder of several organizations in this field, including the Parapsychological Society.
He spent much of his time exposing fake mediums and carried out many experiments.
Mary Rose Barrington
Born in London, Mary Rose Barrington was president of the Oxford University Society for Psychical research.
She made several television appearances during her career.
She was especially known for her work on the Enfield Poltergeist case.
Guy Leon Playfair
Guy Leon Playfair was a renowned author and was also very involved in the Enfield Poltergeist case.
He is especially known for his book "This House is Haunted."
Together with his associates, he is said to have logged over 2,000 cases.
Ciarán O'Keeffe
Best known for his appearances in the British TV show "Most Haunted," where he served as resident Parapsychologist.
He is well known as a skeptic and respected by the British Paranormal community.
Zak Bagans
Primarily known for his role in the series Ghost Adventures, aired on the Travel Channel.
Zak started as a skeptic but changed his attitude after a personal experience.
He is not a favorite of the paranormal community due to his aggressive style.
Paranormal Cases Made famous by Ed and Lorraine Warren
Another famous pair of Paranormal investigators were Ed and Lorraine Warren, who formed the New England Society for Psychic Research.
In their subsequent career, they took credit for over 10,000 investigations.
Later in their career skeptics, Steve novella and Peter Deangellis interviewed them for the Connecticut Post, and although portrayed them as pleasant people, he portrayed them as fake.
Another interview by the Sydney Morning Herald also portrayed them as pleasant Charlatans.
Lorraine also ran a museum of artifacts from their cases at the back of her house.
This had an admission charge of $13 and was an additional source of income.
The Annabelle Doll
This was a rag doll purchased at a hobby shop by a mother for her daughter, a nurse.
They claimed that the doll levitated and would move.
It got a reputation for trying to strangle people.
The Warrens concluded that evil demons possessed the doll.
The doll became an exhibit in their museum, bringing in more customers.
The Perron Family
Roger and Carolyn Perron moved into an 18th Century farmhouse with their five daughters, and they claimed that spirits of eight generations of the same family haunted the building.
This haunting was the basis of the later movie (1971), "The Conjuring."
The Amityville Horror House
This was the case that made Ed and Lorraine Warren a household name.
The case began in 1974 when Ronald DeFeo Jr. killed both his parents and four siblings while they slept.
After this, the house was empty for a year, but George and Kathy Lutz bought the house at a vastly reduced price ($80,000).
It took just 28 days before the couple left the house, complaining of slime coming out of the walls, a red-eyed pig creature appearing, and several other disturbances.
The warrens attended the house and claimed that the house had psychic issues even before the killings.
This story was featured in the movie "The Amityville Horror."
Ed & Lorraine Warren cashed in on their involvement in numerous ways.
You can still view their YouTube Channel where they promoted their museum.
The channel is run by Tony Spera, who now owns the copyright.
Tony Spera, the son-in-law of the Warrens, now continues as a paranormal researcher.
Conclusion
The paranormal investigator is an interesting role.
You can see from the list that most of the famous individuals have made their main impact in media, rather than in being paid for investigations.
Either television or books have been their main source of income.