This is a question that can have many answers.
How much money magicians make will depend on many factors.
In the USA, the Bureau of Labor Statistics states that the average salary is $49,000 a year. This includes a widespread of incomes.
In most cases there are no salaries, magicians are just paid for a gig so the amount of work can be unpredictable.
How Much Money Magicians Make? According to Shmoop, the amount earned by magicians in a lifetime (on average) would be $2,045,652, or $49,000 a year.
This of course takes in all types of performance.
Magicians can work in a wide variety of locations including:
Restaurants
Parties
Special events
Weddings
Clubs
Theaters
Cruise ships
TV
Recorded performances
Understanding Your Costs
If you are considering becoming a magician, and look too closely at what magicians may earn from their magic, we need to take a quick look at costs.
These have to be covered before you start to make any profit.
>> 100 Best Magic Tricks Revealed! <<
Then you need to work out how many shows a year you need to perform to match your current income.
Your costs will vary depending on the type of magic you perform, but here is a checklist you can use to help you estimate what your individual costs are.
Equipment
Your transport costs
Costumes
Makeup
Things that will need frequent replacements like decks of cards
Music
Public liability insurance
Club membership
Work out what you intend to charge and multiply it by the estimated number of shows you hope to perform annually (do not be over-optimistic).
Then deduct the costs and compare against what you currently earn.
Slow Start
Be realistic, it is going to take time to get known.
Bookings do not just come out of nowhere.
Rather than trying to get bookings at prestigious venues straight away, go for the less well-known venues with lower budgets, who assume they cannot afford established magicians.
You can put your price up as you secure more bookings and you become more well known.
Do not do commercial bookings for free, no good will come of it.
You can do charity gigs for free to get exposure but never, never a commercial gig, as you will later have trouble getting them to pay.
Sure you can give them a discount on the first booking but make it very clear that is a special once-only price.
| Magician | Price |
| --- | --- |
| Mathew Knight (UK) | £385 + travel (60 min) |
| Martin Reed (UK) | £436 + travel (60 min) |
| Jake Monroe (UK) | £433 + travel (60 min) |
| Doug Segal (UK) | £616 + travel (60 min) |
| Mr. Mind Play (UK) | £577 + travel (60 min) |
| Maxwell Cage (USA) | $200 minimum (60 min) |
| The Magic of Oz (USA) | $400 – $2000 (30-180 min) |
| Michael Van Ness (USA) | $200 – $1500 (10-120 min) |
| Yvan Zim (Ireland) | €200 (45 min, kids show) |
| Jack Wise (Ireland) | €690 (60 min, Weddings, Corporate) |
Individual Countries
Each country will have its own price structure and types of venue.
I am therefore going to do a brief rundown of one of two countries as a guide.
UK
At one time in the UK, there was an extensive network of "working men's clubs" around the country.
All of these clubs would have live entertainment one or two nights a week and they became a circuit that provided most entertainers with regular work when they first began.
These clubs supported at least one entertainment agency in each town, which each had a range of acts that they would book in these clubs.
It was very competitive and these agents would sign up clubs to supply different acts every week.
Here are some examples of UK Professional Magicians and their fees, based on two hours mix and mingle performance time.
Mix and Mingle Close up Magician
Can entertain 125 people approx. in two hours
Mathew Knight (Nottinghamshire) – £385 + travel
Martin Reed (London) – £436 + travel
Jake Monroe (Essex) – £433 + travel
Mind Reading Magicians
Doug Segal (Norfolk) – £616 + travel
Mr. Mind Play (West Midlands) – £577 + travel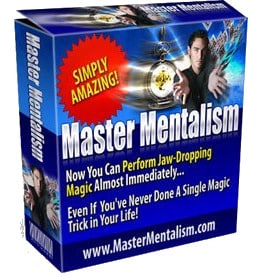 These prices are based on booking through one of the UK's leading entertainment agents.
The performers used as examples are all leading professional magicians.
If you are a beginner, possibly amateur, you will probably ask for and receive less than these figures if booked locally
USA
The USA is such a vast area with rural and urban locations the range of prices can be quite large.
I have selected Chicago and Florida Magicians for the guide, you can guess whether your local area will be more expensive or not.
But Florida and Chicago should serve as a guide anyway.
In the case of birthday party magic shows, in South Florida, a show lasting an hour will cost around $175 – $350. A similar birthday party show in Chicago will cost $175 – $250.
Mind Reading Magicians

Maxwell Cage (Florida) – $200 minimum (60 min)
Stage Act followed by Close up Magic if required
The Magic of Oz (Florida) – $400 – $2000 (30-180 min)
Comedy Magic
Michael Van Ness (Florida) – $200 – $1500 (10-120 min)
Once again there will be many amateur magicians that can be hired locally at lower rates.
Try to get a video of their performance or attend a performance before you book them as quality can vary.
India
One Magician in India who has a deal with McDonald's where he has to visit various branches around the country, every month, has a contract worth $300,000 per year.
For individual shows, he charges $200.
Ireland
Yvan Zim (Dublin) – 45-minute children's show €200
Jack Wise (Dublin) – 60 minutes Weddings, Corporate €690
The Effect of COVID-19 Pandemic
The COVID-19 Pandemic has resulted in many entertainment venues closing or reducing their activities.
This has had a generally negative effect on magician's incomes.
Even the top names have found work drying up.
How long this pandemic will continue is unknown and fees will continue to be depressed as less work is available,
Zoom Shows
One novel new development that is a result of the pandemic is the Zoom Magic Show, where a magician performs a live act over Zoom (= over webcam) for the child's party or small event.
This has been a lifeline to some performers and allowed parents to still do something special for a child's birthday.
These Zoom magicians have professional lighting and sound setups and can perform to audiences at a virtual party of up to 99 guests.
A magic company called Virtual Magic TV offers three packages for Zoom shows.
LITE – 25-35 minutes with an included magic lesson for kids – $195
SIGNATURE – 40-45 minutes with two comedy routines for kids – $245
DELUXE – 45-50 minutes of more grown-up magic for families which includes mentalism and sleight of hand, Virtual office parties – $325
There is no reason why Zoom magic shows should not continue in the future and they offer a unique opportunity for magicians to reach a wider audience.
Best Paid Magicians In The World
Here are some earnings figures for some of the world's top magicians to give you something to aim at.
Who are the best-paid magicians in the world? The best-paid magicians in the world are:
David Copperfield
Penn & Teller
Criss Angel
David Blaine
Lance Burton
Michael Carbonaro
Derren Brown
Shin Lim
David Copperfield
The top of this list of high earning magicians is, of course, David Copperfield.
Probably the greatest magician of our lifetime, if not the greatest ever.
He has a net worth of $1 Billion.
He earns around $40-$60 million every year, mostly due to his 515 shows every year at MGM Grand in Las Vegas.
Among his possessions, David owns the world's most valuable collection of magic artifacts.
Penn & Teller
In second place we have Penn and Teller with a net worth of $200 million for Penn Jillette, and $200 million for Joseph Teller.
A Whopping $400 million for the net worth.
They earn something in the region of $30 million per year.
Criss Angel
In third place, we have Criss Angel with a surprising $50 million net worth. In 2018 he made $16 million, mainly due to his Las Vegas shows.
David Blaine
David Blaine is an American Illusionist.
He has a net worth of $40 million, according to the website Celebrity Net Worth.
In a year where he does not tour, a typical annual income from performances in Las Vegas and private parties would be around $5 million.
In years when he tours, this can rise to $15 million.
Lance Burton
Lance Burton is an American magician who has a net worth of $100 million.
In 1994 he signed a 13-year contract with Monte Carlo Resort, located in Las Vegas for which he was paid $110 million.
Michael Carbonaro
I am not sure about his net worth, but he has an income of around $8.5 million which he receives from his TV show: The Carbonaro Effect" and from selling out theaters across the USA.
Our first magician who is not Las Vegas-based.
Derren Brown
Derren Brown form the UK has earnings of $8 million which he earns from Broadway and London West End performances, he recently brought out a Netflix special as well.
Shin Lim
A bit of a drop here as Shin Lim only has a net worth of $5 million.
He won a headline act booking at Paris Theater in Las Vegas for winning America's Got Talent in 2019.
However, has a newcomer to the big time he has time to catch up.
Shin Lim is one of the recent additions to the "Illusionist" show which made $12 in one year.
Most of these figures were taken from 2018, which was the latest accurate information available, so one or two of the performers may have swapped places.
However, it serves as a guide to what sort of range the top earners actually earn.
Note: Due to Covid-19 there will be a reduction in 2020 earnings from Las Vegas in particular.
Where To Learn Magic Tricks
Every magician needs to have at least several acts ready for different types of performance.
That's why I put together the following lists of online resources that you can use to learn magic tricks:
These lists will provide you necessary inspiration for magic tricks that you can include in your repertoire.
Final Thoughts
As you can see, the top magicians in the world earn huge amounts of money, and they serve to inspire working magicians earlier in their careers.
The secret is to always be innovating and searching for something new.